14 May 2018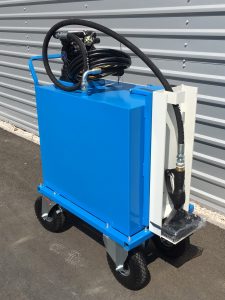 We've recently designed and build a bespoke 200 litre mobile coolant dispensing unit for a customer.
This highly versatile storage / dispensing unit will dispense a pre-mixed coolant throughout the factory.
It features an air operated pump delivering a 60 litres per minute flow rate for quick fills and top-ups.
The unit is highly mobile and can go-anywhere with its gel filled wheels and castors.
Contact us to find out more.
Back to News